View the cloud replication logs for computers and VMware servers.
On the Cloud Replication page, navigate to the Computers or VMware servers tab, and click View Logs to view the respective cloud replication logs.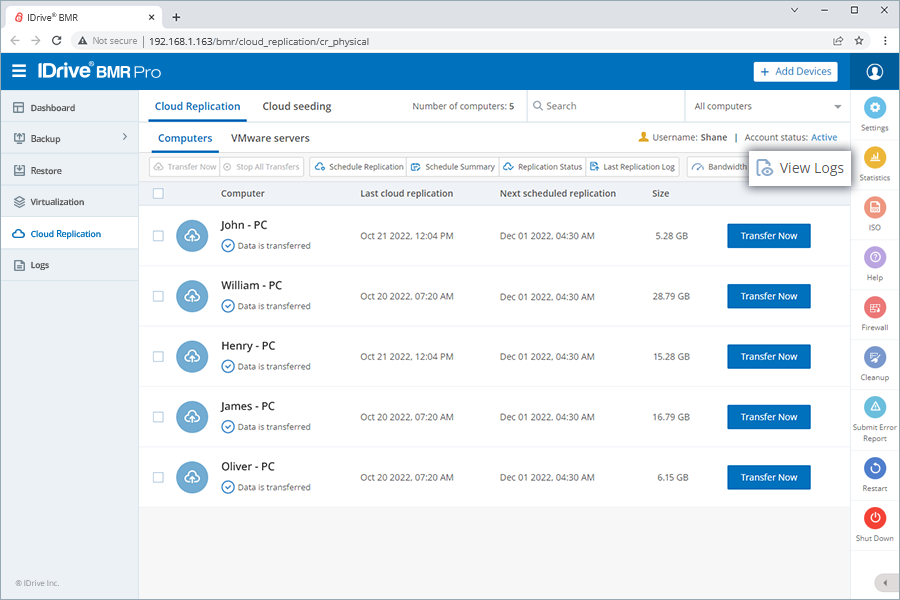 Alternatively, go to Logs > Computers/VMware servers > Cloud replication logs.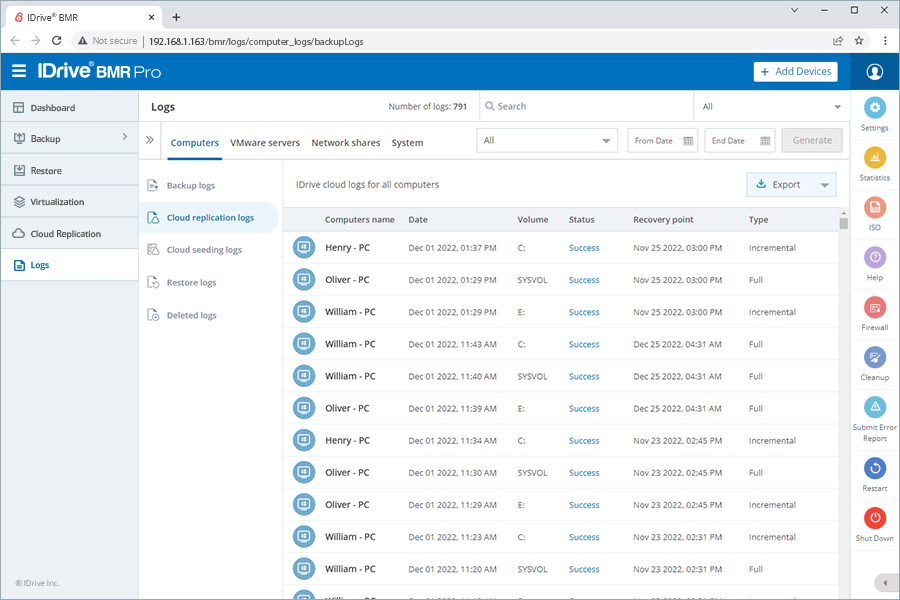 The Cloud replication logs screen appears displaying a list of all the cloud replication activities for your computers/VMware servers. You can view information like the computer/VM name, replication date, uploaded volumes, the status of the replication, recovery point, type of replication, etc.